Happy Traum & Jim Kweskin • Low Lily • Jerron "Blind Boy" Paxton • Bon Débarras • Ellis • Máire Ní Chathasaigh & Chris Newman • Alderson, Foley & Murray (of The Yanks) • The Gaslight Tinkers with Choc'late • Elizabeth Laprelle & the Family Band • Beppe Gambetta • Maivish • Christine Lavin •  Bob Franke • The Vox Hunters • Joe Jencks • Confluence • Peter Mayer • Joel Mabus • Stu Fuchs •  Anne Hills • John Roberts • Fennig's All Stars • 3 Ravens • Rare Spirits • Peter & Mary Alice Amidon • Stefan Amidon • Ron Gordon • John Dickson • Arm-of-the-Sea Theater • Roger the Jester • Windborne • and MORE!
---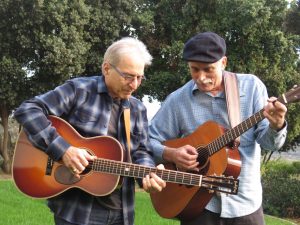 Happy Traum has been a mainstay of American folk music for five decades now, whether as a soloist, a collaborator, or a member of various groups. His avid interest in traditional and contemporary music has brought him recognition as a performer, writer, editor, session musician, folklorist, teacher and recording artist. Jim Kweskin created one of the bedrock guitar styles of the folk revival, adapting the ragtime-blues fingerpicking of artists like Blind Boy Fuller to the more complex chords of pop and jazz. Since his jug band days, he has continued to explore traditional folk and blues, as well as jazz.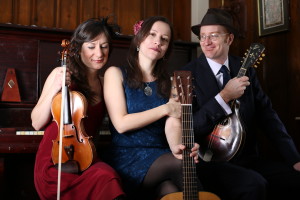 The string and vocal trio Low Lily explores the roots and branches of American folk music with traditional influences and modern inspiration that weaves together a unique brand of acoustic music. Liz Simmons (vocals and guitar), Flynn Cohen (vocals, guitar, and mandolin), Lissa Schneckenburger (vocals and fiddle), and Corey DiMario (bass) are masterful players with deep relationships to traditional music styles ranging from bluegrass to Irish, Scottish, New England, and old-time Appalachian sounds.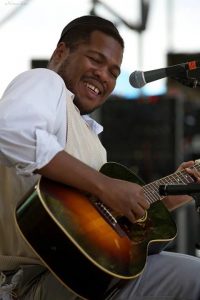 Jerron "Blind Boy" Paxton has earned a reputation for transporting audiences back to the 1920s and making them wish they could stay there for good. He may be one of the greatest multi-instrumentalists—banjo, guitar, piano, fiddle, harmonica, Cajun accordion, bones, and of course his voice—that you have not heard of—until now. "Blind Boy" has an eerie ability to transform traditional jazz, blues, folk, and country into the here and now, and make it real.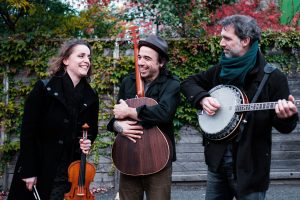 From Montreal, Bon Débarras unites music, dance, and poetry. The group—Dominic Desrochers, Jean-François Dumas, and Marie-Pierre Lecault—fuses Quebecois folk music, traditional step-dancing, and global influences, for a show that is full of fun and inventive energy. On guitar, banjo, violin, and harmonica, the trio's energy taps into the rhythms of today and ventures boldly on the multi-faceted road to tomorrow's dreams, in an atmosphere that transcends boundaries and ages.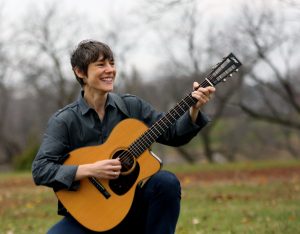 There's just something about Ellis. She is at once funny and wise, thoughtful and uninhibited; and her captivating voice is matched by her uplifting lyrics. If you looked up the definition of open-hearted in the dictionary, you just might find her photo there. Ellis' performances are transformational; she leaves her audiences better than she finds them, with softened edges and opened hearts.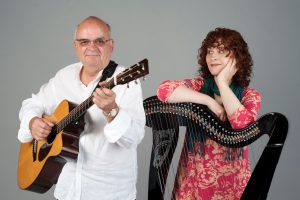 Máire Ní Chathasaigh & Chris Newman have been described as "the high-wire act in traditional music" (The Irish Times). Máire is arguably the most influential, interesting, and original player of the Irish harp; she also composes, sings, and plays tin whistle and piano. Chris is arguably the UK's finest flat-picking guitarist; he is also a prolific composer, arranger, and humorist. Together, they have created one of the most distinctive voices in modern acoustic music, performing a breathtaking blend of traditional Irish music, hot jazz, bluegrass, and baroque, along with striking new compositions.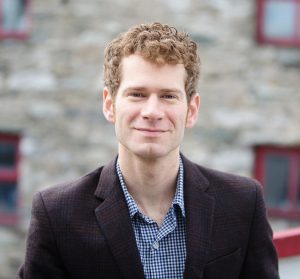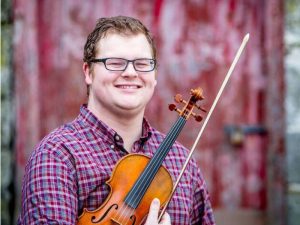 Isaac Alderson is an American multi-instrumentalist specializing in Irish traditional music on the uilleann pipes, Irish flute, and tin whistle. 4-time All-Ireland Fiddle Champion Dylan Foley studied under the great Rose Flanagan (of Cherish the Ladies) and counts Joanie Madden, Brian Conway, Mike McHale, and Monsignor Charlie Coen among his primary influences. Joining them will be Alan Murray, a highly respected multi-instrumentalist, known particularly for his agility on bouzouki and guitar, as well as his fine vocals.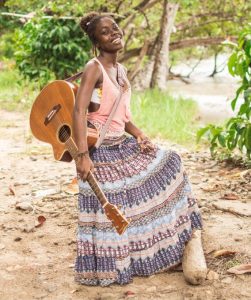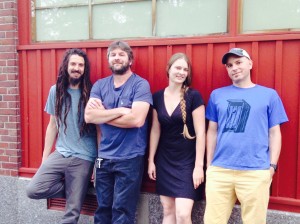 The Gaslight Tinkers' blend of global rhythms creates a joyously danceable sound around a core of traditional New England old-time and Celtic fiddle music, with some African, Caribbean, funk, reggae, and Latin grooves added to the mix, merging boundless positive energy with melody and song. The sound and energy of Audrey, Jopey, Garrett, and Peter are irresistible. Joining them will be Trinidad & Tobago activist Choc'late, pursuing her vision of creating a peaceful society by each of us accepting personal responsibility for our actions.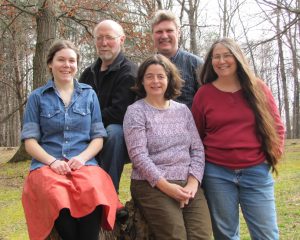 Elizabeth LaPrelle has been performing Appalachian ballads and old-time songs since she was eleven. Her magnificent voice, her respect for the songs, and her authentic mountain sound and style brought her to the attention of first Ginny Hawker and then Sheila Kay Adams. Raised in Virginia, Elizabeth attended old-time fiddlers' conventions and sang harmonies with her family, who taught her traditional singing styles and encouraged her to sing their own favorite American folk music. Backing her up at this year's festival will be The Family Band: Amy Davis (banjo, guitar, vocals), Sandy LaPrelle (vocals), Jim Lloyd (guitar, banjo), Brian Dolphin (banjo, guitar, vocals), and Jon Newlin (fiddle, guitar, vocals).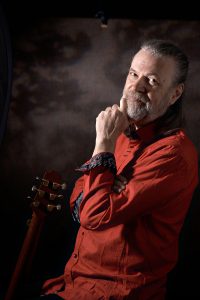 In a world dominated by the trends and logic of the market, Beppe Gambetta's playing and singing stand out. His is an inspired music that avoids relying solely on his technical excellence, but also reveals the innermost feelings of a brilliant, playful mind that is always exploring and innovating while staying firmly rooted in tradition. He naturally and seamlessly bridges the shores of two continents, creating a musical fusion of American roots and the Ligurian tradition, emigration songs and folk ballads, steel-string guitars and vintage harp-guitars.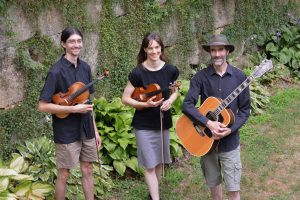 Maivish explores the landscape of time-honored melodies and songs, and comes home along new pathways. Gathering traditions from the British Isles, Ireland, and America, and mixing in some original compositions, their performances are infused with lush vocal harmonies, inspired interplay, and captivating spirit. The trio is American fiddlers Jaige Trudel and Cedar Stanistreet joined by British-born guitarist Adam Broome.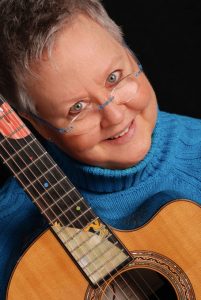 Christine Lavin's smart and funny takes on contemporary life and foibles make for a one-of-a-kind concert. Her songs are soundtracks of American life: its people (Strangers Talk To Me); relationships (What Was I Thinking?); compromises (Making Friends With My Gray Hair); annoyances (Wind Chimes); food (French Bread Pudding); and politics (Like Father Like Son). Between numbers, she weaves giddy but brilliant comic monologues, so that her concerts eventually pattern into theatrical as well as musical delights. And she folds napkins.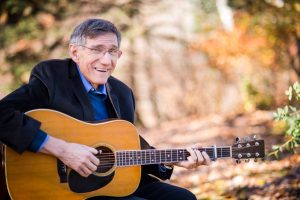 Bob Franke is at the peak of his considerable craft—brimming with the wise and spiritually generous songs for which he is best known, along with wrenchingly convincing topical songs and a sugaring of the hilarious. His melodies are rooted in the folk and blues traditions, while his lyrics are fueled by his deep faith and the real-life lessons he has learned everywhere from concert halls to street corners.  They come to you, these songs. His are the kind of songs that really do have the power to change the world by being taken into the lives of people.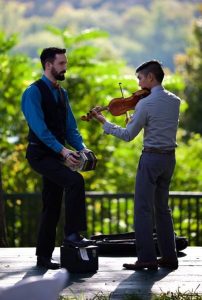 The Vox Hunters (Armand Aromin and Benedict Gagliardi) are seekers and singers of old songs, tireless multi-instrumentalists, and a driving force of traditional folk music in Rhode Island. With a pair of oft-harmonizing voices accompanied by fiddle, free-reeds, and tenor guitar, the duo presents an exciting and eclectic repertoire that includes traditional folk songs, driving dance tunes, and percussive footwork. Their songs are primarily gleaned from American and British traditions, as well as their home state.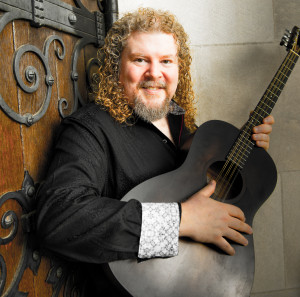 Joe Jencks is an international touring performer, songwriter, entertainer, and educator. Noted for his unique merging of musical beauty, social consciousness, and spiritual exploration, Joe weaves a diverse web of stories with brilliant musical skill, ensnaring even the most rigid of hearts and inviting them to open, and inviting all of us to live inside of our passions and our beliefs.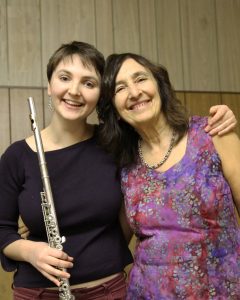 Confluence is a creative and energetic band consisting of Nadine Dyskant-Miller on flute and foot percussion and Barbara Dyskant on keyboards. Contra dances are their specialty, but they also play music of Quebec, Ireland, New England, Europe, and elsewhere, plus contemporary sounds and rhythms and original material. Their music ranges from intensely driving to silky and lyrical, and they combine styles and rhythms to create exciting twists and surprises.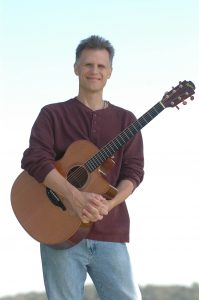 Peter Mayer writes songs for a small planet—songs about interconnectedness and the human journey; about the beauty and mystery of the world. Whimsical, humorous, and profound, his music breaks the boundaries of "folk," and transcends to a realm beyond the everyday love song, to a place of wonder at the very fact of life itself.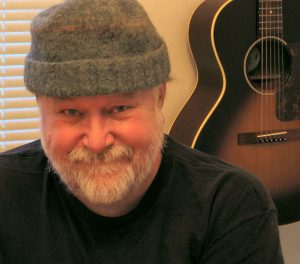 Joel Mabus may be called a singer-songwriter, but he doesn't sound like one. He's the son of a 1930s old time fiddle champ and a banjo-pickin' farm girl. A one-off in the folk world, Joel defies any easy pigeon-hole. His palette ranges from mountain banjo to jazz guitar—from sensitive introspection to wicked satire. He's both picker & poet, and from coast to coast over the past 40 years this Midwesterner has brought audiences to their feet, wanting more.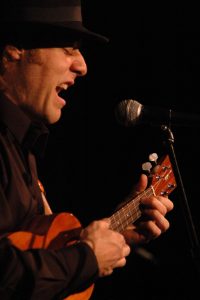 Stu Fuchs has presented his innovative and holistic music workshops at the top ukulele festivals across the US and Canada.  His music is both peaceful and exciting; he balances virtuosity and soul on his classical guitar, ukulele, Native American flute, and didjeridoo. Deeply committed to a compassionate and holistic vision of music education, in his workshops he blends meditation, qigong, and yoga practice with practical music instruction and soulful improvisation process work, offering a playful and accessible gateway for anyone to bring more music-making into their daily life.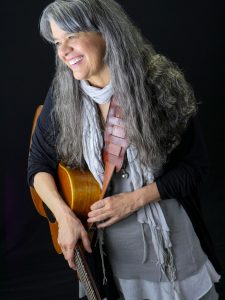 As a singer, actress, writer, and musician, Anne Hills has continuously built a reputation of merit. She is best known for her solo or collaborative singing and interpretive gifts, while her commitment to social justice and to children keeps her busy with benefit concerts and community-service projects. Whether she is singing her own song, the words of 6-year-old Opal Whiteley, or those of the Hoosier poet James Whitcomb Riley, accompanied with her guitar, her banjo, or simply a Tibetan bell, she puts her whole heart and soul into the moment.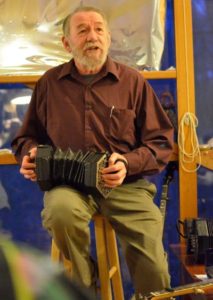 John Roberts has been singing English folk songs since the early 1960s, when he joined a local folk club in his native Worcestershire. In America since 1968, he joined with Tony Barrand to form a duo which has lasted ever since. Singing in unaccompanied harmony, or with concertina or banjo, their entertaining style has delighted audiences. These days, he mostly performs solo or in tandem with Debra Cowan. He presents a selection of songs, some well-known to folk aficionados and others less so.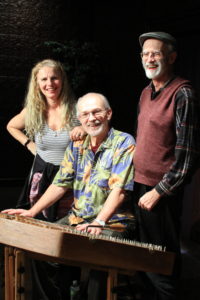 Fennig's All-Stars was formed in 1970 by Bill Spence and his hammered dulcimer, a relatively unknown instrument at the time. They released their first album, The Hammered Dulcimer, in 1973; three more albums followed. These lively "feel good" recordings captured the fancy of a new generation of musicians, and became the source of inspiration for a new generation of hammered-dulcimer players and other string-band musicians here and abroad. Since 1975, the All-Stars are Bill Spence (hammered dulcimer, vocals), George Wilson (fiddle, banjo, vocals), and Toby Stover (piano, vocals).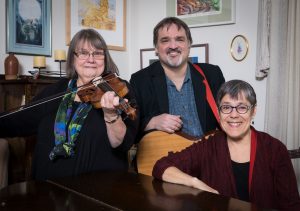 They joined forces in 2016 to create a show with NY Times bestselling author Jane Yolen based on her otherworldly poetry. Now Max Cohen, Lui Collins and Donna Hébert perform as 3 Ravens. The trio crafts an evening out of their originals, instrumentals, and traditional songs, as well as Jane's verses set to music. Harmonies blend three strong voices, paring down to just one when the story shifts shape. Donna's fiddling morphs from light to dark, while Lui's piano, banjo, and ukulele converse fluently with Max's guitar.
Rare Spirits serves up high-proof Roots music with verve, humor, and aplomb. Sweet harmonies, rollicking rhythms, and an electrifying stage presence  combine in songs of drinking, cheating, lying, stealing, shucking, jiving, killing, dying, and the occasional haunting. The band features Molly Hebert-Wilson on upright bass; Rhubarb Bush on banjo, guitar and clarinet; Noam Berg on mandolin and guitar; and Alex Bell on drums and percussion. They perform original songs, old-time with a twist, and a special set that tells the history of Prohibition through song and story.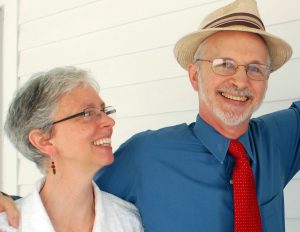 Peter and Mary Alice Amidon are versatile and widely respected performing and teaching artists who for the past twenty years have dedicated themselves to traditional song (especially harmony singing), dance, and storytelling. The Amidons are equally at home performing a concert of stories and songs  for adults or children; calling a community dance for all ages; or leading harmony-singing workshops with adults.
Stefan Amidon, a gifted singer and singing leader, leads shape note singing at the Old Songs Festival. He grew up singing with his family and picked up many instruments along the way. Primarily a drummer, Stefan has played with many folk bands, such as Popcorn Behavior/Assembly, Lissa Schneckenberger, Matt and Shannon Heaton, and Wild Asparagus. Currently, he is most active as a drummer with country/honky-tonk band The Sweetback Sisters and Irish-rooted contra dance band Magic Foot.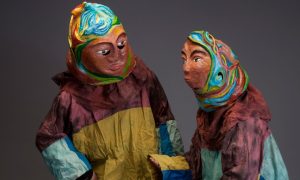 Arm–of-the-Sea Theater's mission is to create theater that inspires wonder, provokes thought, gives joy and enriches the public imagination. The ensemble believes that such theater should be easily accessible to a wide range of audiences. Thus, many of their performances take place in non-traditional spaces and at free outdoor festivals. They strive for a theater of visual poetry–handmade & archetypal–imbued with the urgencies of the Moment and the elemental impulses of Human/Nature.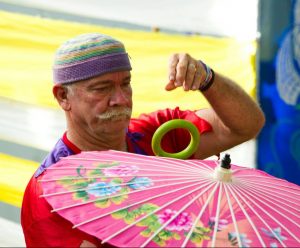 Roger the Jester keeps pretty mum on stage, but here are some words of his. "My work is constantly changing; every venue will elicit new material. Every performance is a debut, since my work is so improvisational… There are many events where I create something special just for that event… I recently was commissioned to perform at a wedding reception. I played an arrangement of the Beatles' 'All you need is Love' on the tuba, trombone, pocket trumpet, baritone, melodica, boom whacker and cymbals… [But] I will continue to juggle, spin, throw and play with all sorts of objects. Don't worry."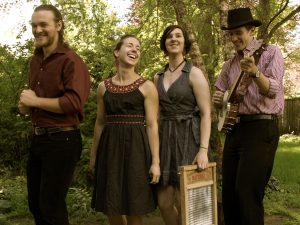 Windborne is a group of vocal chameleons who specialize in close harmony singing, shifting effortlessly between drastically different styles of traditional music within the same concert. Their musical knowledge spans many continents and cultures, but they remain deeply rooted in American folk-singing traditions. Lynn Mahoney Rowan, Will Thomas Rowan, Lauren Breunig, and Jeremy Carter-Gordon share a vibrant energy onstage—their connection to each other and to the music is clearly evident. They educate as they entertain, telling stories about the music and explaining the characteristics and stylistic elements of the traditions in which they sing.