In light of the serious and deadly public health concerns surrounding the coronavirus (Covid-19) pandemic sweeping the nation and globe, the 40th Old Songs Festival of Traditional Music and Dance has been postponed to June 25–27, 2021. The health and safety of our audience members, performers and volunteers is of paramount importance to us and our events will not resume until it is once again safe to congregate in groups, and the Covid-19 virus no longer poses a health risk.
If you have already purchased festival tickets, your tickets will be valid at the festival in 2021. If instead you'd like to donate the amount you paid to help support Old Songs during this crisis or would like a full or partial refund please contact us at sales@oldsongs.org or 518-786-2815.
We are looking to rebook as many of the same artists as possible for 2021, and hope that all of you stay safe and healthy to return to the festival in 2021.
---
Old Songs is a family-friendly festival of folk, traditional, Celtic and regional music and dance, known for its relaxed atmosphere, interactive sessions and workshops, hands-on experience and participatory nature. In addition to three evening concerts there are over 100 daytime workshops, dances or performances.
---
2020 Performers
Guy Davis • The Klezmatics • Bourque Émissaires • Hubby Jenkins • Sheila Kay Adams, Melanie Rice Penland & Donna Ray Norton • JigJam • Dennis Stroughmatt et L'Esprit Creole • Lea Gilmore • Windborne • Copley Street • La Croisée D'Antan • Trials of Cato • Heard • Jim Lloyd, Sam Gleaves & Logan Thompson • Joe Jencks • The Vox Hunters • Great Gambian Griots • Ustad Shafaat Khan • Claudia Schmidt & Sally Rogers • Scott Ainslie • Wild Asparagus • Cloud Ten • John Roberts • Colleen Cleveland • Fennig's All Stars • Steve Gillette & Cindy Mangsen • Andy Cohen • The Storycrafters • John Kirk & Trish Miller • Chris Koldewey • Jamcrackers • Magpie • John Dickson • Ron Gordon • The Great Groove Band & Chorus • Stefan Amidon • Jake Thomas • Arm-of-the-Sea Theater •
Roger the Jester & more!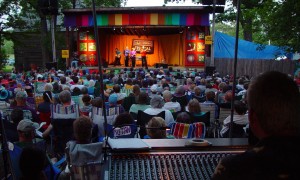 Friday: 2 pm–1 am

Saturday: 9 am–1 am

Sunday: 9 am–7 pm
Friday: starts at 6:30 pm
Saturday: starts at 6:30 pm
Sunday: starts at 3:30 pm
Friday Daytime Sessions
2:00 pm–6 pm
Saturday & Sunday Daytime
9:30 am–6 pm
Performances

Musical Sessions & Workshops

Dances

Participatory Jam Sessions

Instrument Learn-Hows
---

The Old Songs Festival and Generations Project are made possible by the New York State Council on the Arts with the support of Governor Andrew M. Cuomo and the New York State Legislature.
---
Sponsors
---
Media Partners